Mechanist
This powerful new class arrives in Blade Hunter! With style and ferocious power she crushes foes that oppose her, players who choose this bombshell won't be disappointed. She packs a devastating punch with her hammer and pistol.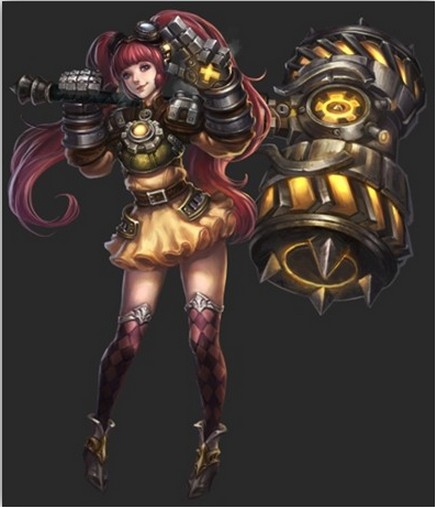 Level Cap increased to 130!
With the level cap raised to 130 players can now enjoy more quests, face new monsters, and get a higher battle rating, higher level mounts and so much more!
Escort (unlocks at Lvl. 60)
[Guide]
This is a brand new escort event in which players must escort precious materials to win prizes. The more precious the materials escorted are the higher the rewards are from successfully delivering it. Spend Diamonds to access precious materials to escort and purchase cooler rides. Protect your precious cargo with friends and help defend theirs or steal your opponent's cargo for even more rewards!
Double Trouble (every day 20:00-20:30)
[Guide]
Lvl. 58 and above players can enter this brand new PvP system, similar to Battle Royale but with 2v2 combat! System auto-matches teams based on their stats, victors win Royale Points.
Scepter Defense (every day 21:00-21:30)
[Guide]
In this PvE event get your Guild companions together and take on waves of monsters. Protect an important structure until the time runs out to net tons of Gold and SP.
Lost Forest
[Instructions]
The Lost Forest is a new advancement lottery system that Lvl. 4 and above guilds can access. Once a day guild members can spin the magical wheel for awesome prizes and each spin gives a certain amount of points. Get enough points together as a guild to hit the jackpot and win big prizes!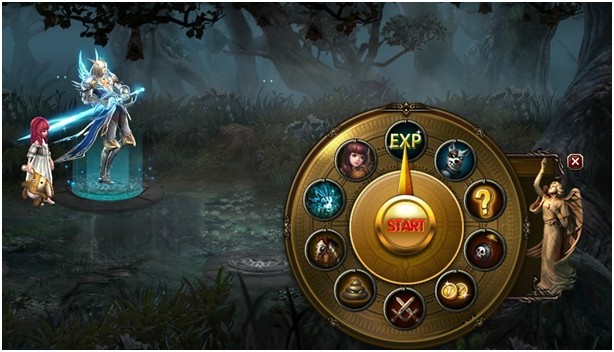 Mount Enchant – now available in the Mount system. Mounts can be enchanted to improve quality (requires Gold and other materials which can be obtained via Battle Royale Fair Match). The higher the mount quality the greater the attribute bonus it will give to the player.
Dual Attribute Crystals – Crystals can be socketed into equipment to double the attributes that each piece of equipment has. Currently Helm, Greaves, Boots and Accessory can all socket Crystals. 4 crystals can be synthesized into a higher level crystal without needing a scroll (Crystals can be obtained from the Diamond Shop).
Zodiac – This is a new lottery system. From Friday to Sunday before 20:30 players (Lvl. 30 and above) can choose 3 numbers and place a bet for free (extra bets cost 20 Diamonds each and can be bought 6 times a day). At 20:30 3 numbers will be drawn at random from the system's lottery. Players will win prizes depending on how many of their numbers were drawn:
▪ 3 numbers- 20 million Gold
▪ 2 numbers- 1 million Gold
▪ 1 number- 200000 Gold.
Mount appraisal – Prismatic Souls (found in the Diamond Shop) can be used to appraise mount. Appraising mounts is another way to grant permanent attribute bonuses to the player, different mounts will give varying permanent attribute bonuses when appraised.
Exchange Shop – Players can use exchange coupons (obtained via events) and other items in this section of the Shop to obtain rare items.
New map – Everspring VillageNew perils and adventures await you in Everspring Village, this beautiful new map that becomes accessible at Lvl. 120.

Optimization and Changes
Added several Hero Dungeons and Nightmare Dungeons.
Players can now consume Diamonds to summon higher quality Astrals. Star Shards have also been added and can now be exchanged for powerful Astrals too. Star Shards can be obtained from using Diamond Summon, Event Shop, recycling high quality astrals and Time Chests.