To view the World Map, click the World Map button located at the top right of your screen in-game.
Click on any area of the map to be transported immediately.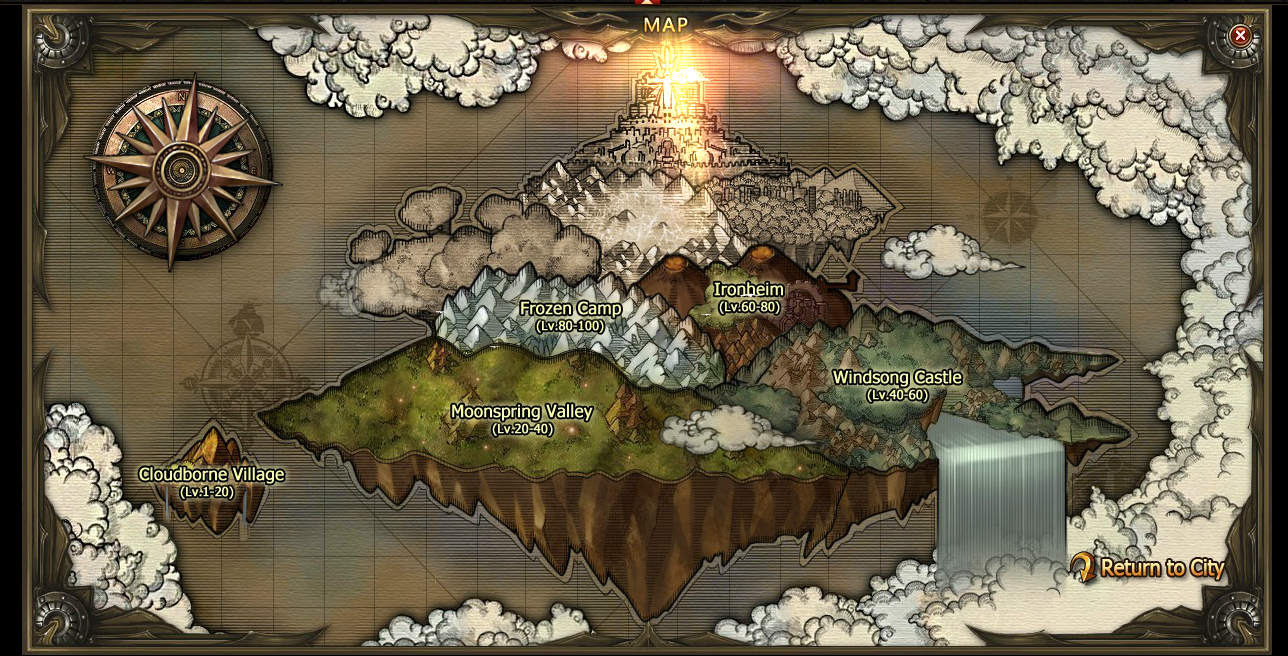 Cloudborne
Village
is
located on a small floating island near the main world, sometimes referred to as Roland's Village as it is the hometown of the hero Roland.

Moonspring Valley is best known for its beautifully shimmering waters and ethereal plants. Legend has it that those who gaze upon its waters long enough will embody some of the moon's mysterious powers..

Reef
Caves
were naturally formed by powerful waves crashing against the reefs long, long ago.

The Breezy Plains
float high above the clouds with the tender grasses luring many wild creatures to live there.

Wrath Hammer
has long been the s
helter for humans against giants. Sadly, these days its walls tremble against the fury of the giants' fists.

Silverwood is one of the Forgotten Forests and has become the eerie home for a variety of odd creatures.

Starwoods
although a dark and dangerous place to wander, the shimmering pollen and glowing mushrooms almost make this forest seem magical.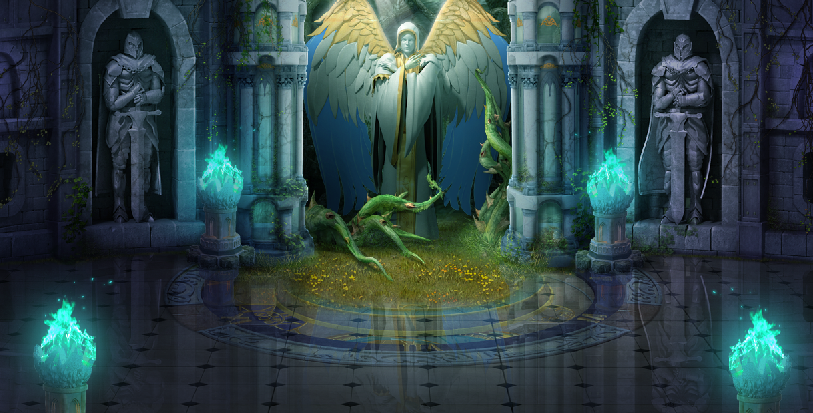 Hall of the Guardian
is
an ancient hall long guarded by supernatural forces in defense of the legendary sword.

Pantheon
this is the sacred inner hall of Hall of the Guardian.

Whitewoods
these unique white woods surround the city and embody a mysterious charm.

Volcanic Pools located in the depths of a powerful volcano, this is the birthplace of many magical weapons.
More Info.