​
Offline players can also gain Time Pts.
1. Click the "Time Pts" button at the bottom of the screen to collect your EXP.

2. The higher the character level, the more EXP you can get from Time Pts.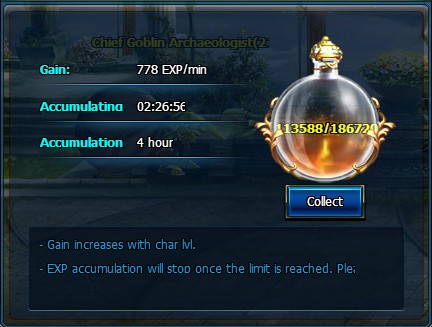 3. Time Pts. increase with time, and there will is a cap. Please collect your EXP in a timely fashion so that it doesn't max out.
4. When you collect your EXP, only your active sidekick will gain EXP, sidekicks at rest will not gain EXP