Your Inventory is where all of your items are stored. To access the Inventory panel, click the Inventory button located on your hotbar.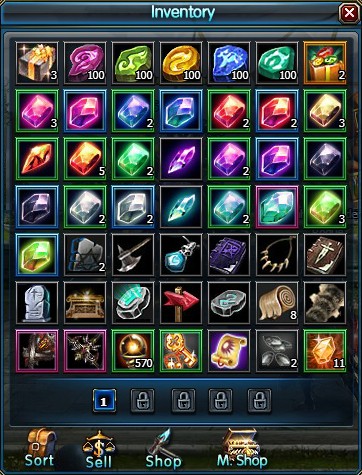 If you wish to use an item, simply click an item and select Use in the dropdown menu.If you wish to link an item in a chat channel, click the item you wish to display and then select Display in the dropdown menu.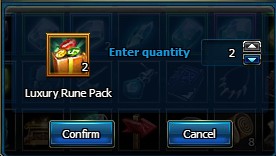 You may also conveniently sell any of your items by clicking the Sell button.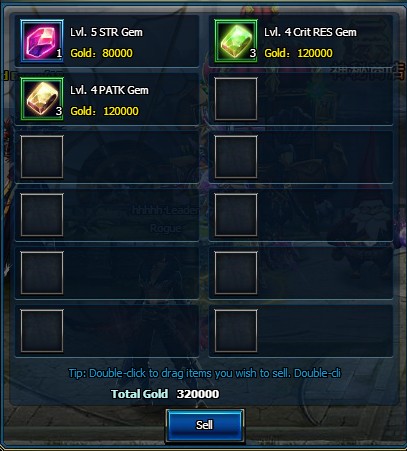 More Info.