Guilds are a great way to build a strong alliance among other powerful characters while increasing your own potential in the battlefield.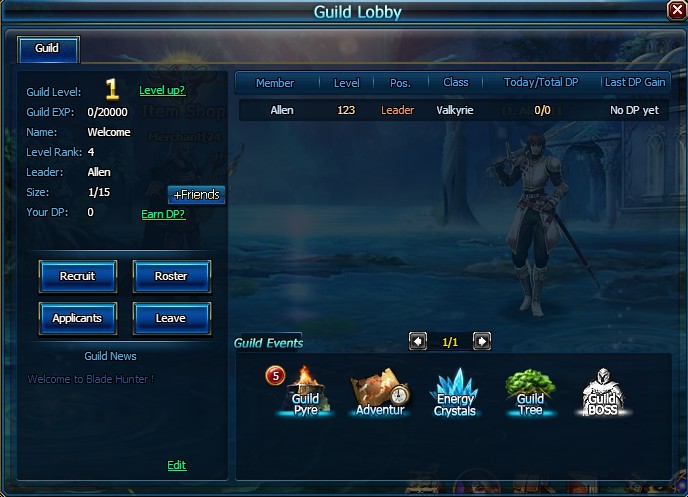 Players level 50 and above can create (costs 3 million gold) or join a guild by clicking on the button below: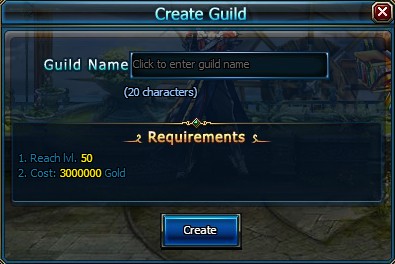 Upon creating or joining a guild, clicking the "guild" button will open up the main guild interface. This will allow members to access various events and guild functions as well as collect Wisdom. Wisdom is used to level up Energy Crystals which increase character attributes and can be gained via various guild events such as the Guild Pyre and Adventure.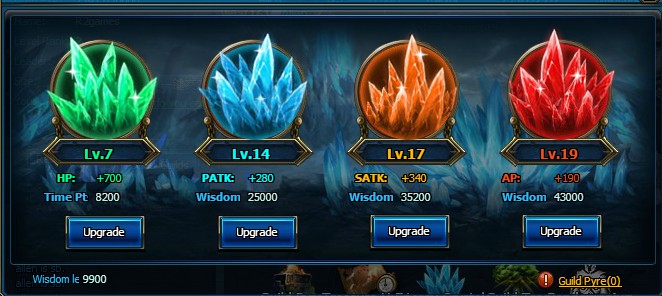 Guildmasters level 2 and above can empower the guild to increase the Guild Tree's aura. This will allow all guild members to receive 5,000 Guild Pyre, 200,000 Gold and 200 Star Pts. once the Aura reaches 30.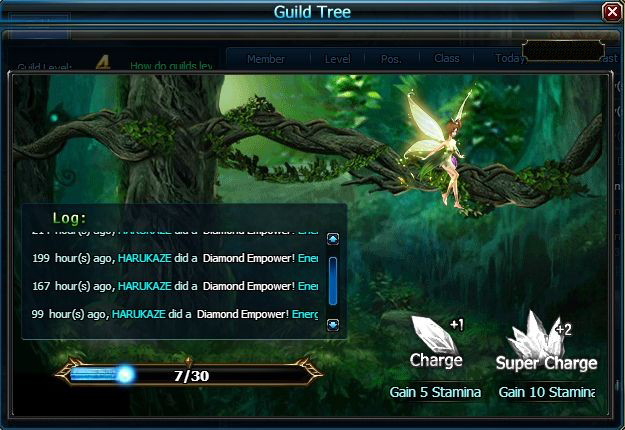 Scepter Defense
All guilds may sign up for Scepter Defense, with the top 30 guilds in terms of battle rating having priority if more than 30 event applications are received.
Rules
1. The event takes place on a guild-by-guild basis, with the most powerful guilds having priority.
2. All guild members can apply through the "Scepter Defense" interface on behalf of his/her guild during the sign-up time 20:50 – 21:00 (server time, daily).
3. The event is open from 21:00 – 21:30 (server time, daily); each guild can have up to 10 players enter the event.
4. All guild members will win if all 30 waves of monsters are defeated and the scepter is protected. The event will end if the scepter is destroyed or time runs out.
Rewards
1. For each successfully defeated wave of monsters the guild will receive points. The faster the guild defeats the monsters, the more points received. All guild members will be abundantly rewarded if their guild points rank in the top 3 by the end of the event.
2. All participants will gain rewards according to the points their guild gains.
More Info.