Enchanting equipment is one of the most important ways to improve characters' Battle Rating. It costs a small amount of Gold.
1. Click the button at the bottom of the screen to enter the Enchant Panel
2. Select the equipment which is ready to be enchanted (we recommend you enchant weapons first).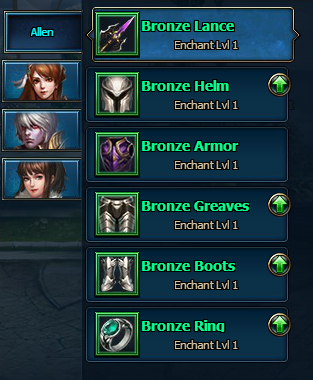 3 . Click the "Enchant" button to enchant!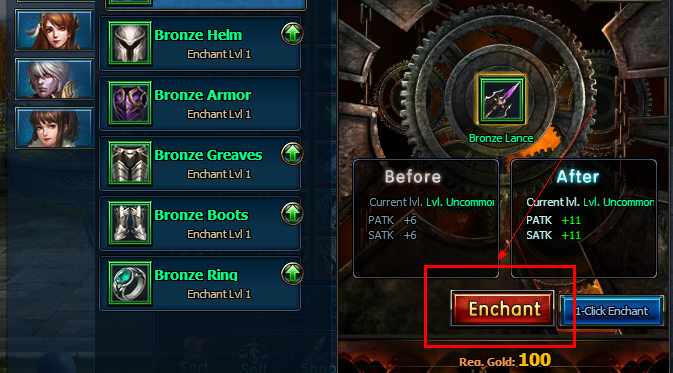 4. Enchantment improves equipment attributes and has a 100% success rate.
5. The 6 levels of equipment quality are: common (white), uncommon (green), rare (blue), epic (purple), legendary (orange) and heirloom (gold). After enchanting equipment to a certain level, it will be automatically reforged to the new rank. Each new rank greatly improves attribute bonuses granted by equipment.
6. Equipment cannot be enchanted past a character's own level.
7. Players can also click "1-Click Enchant" to enchant it to the current max level.