​
Earn more Gold by clicking the Get Gold button, located at the top right of your screen. All 3 of these features can be used to earn Gold (Gold can be used to enchant equipment, socket gems, purchase Shop/Mystery Shop items and train your sidekicks)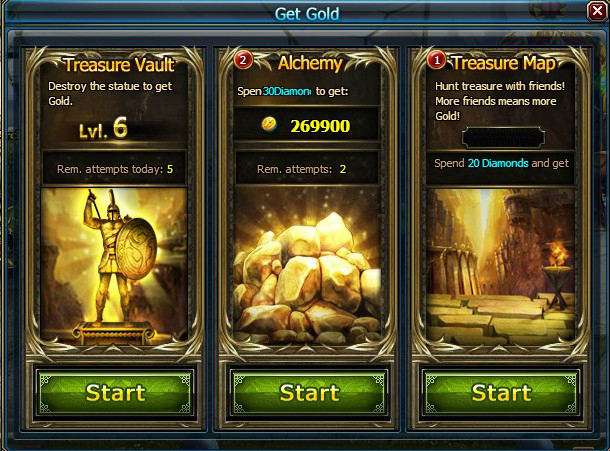 Treasure Vault – After entering, completely destroy the Golden Statue before the countdown ends to earn lots of Gold. Picking up the chests and other items dropped by the Goblin Treasure will give extra bonuses.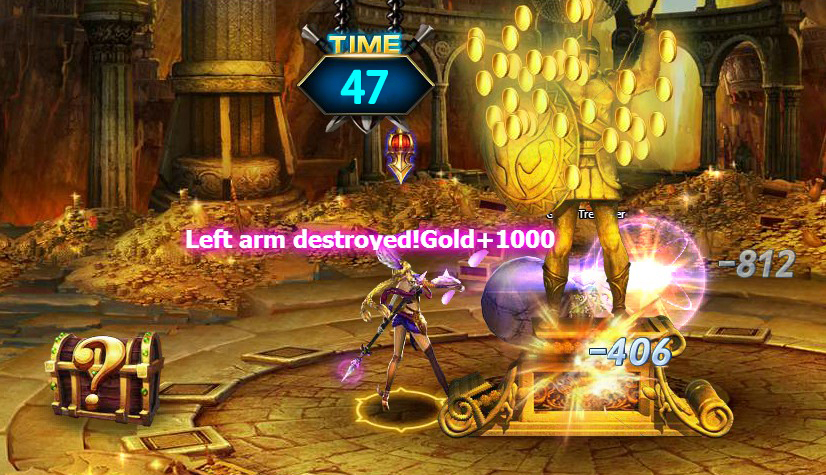 Alchemy – Alchemy can be used to convert Diamonds into Gold. Clicking 10x Alchemy will use Alchemy 10 times and has a chance of yielding even more gold than using Alchemy 10 individual times.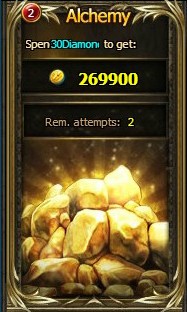 Treasure Map – This feature allows you to also use your Diamonds to get Gold, but if you invite your friends it gives you even more Gold! Invite 4 friends to get the maximum Gold available.